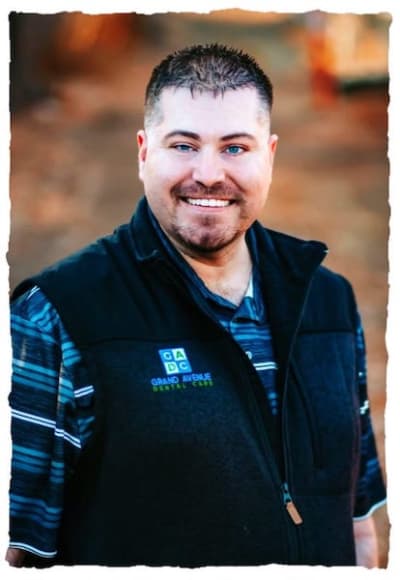 Bryan
Hi I'm Bryan! I started at Grand Avenue Dental Care in September 2019 as the Marketing Manager. I graduated from Montana State University-Billings in 2018 with a degree in Business Administration with an emphasis in Management and Marketing.
I have many years of hands-on marketing experience, working with one of the largest dental offices in the world. I have been involved with Brand Awareness, Content Marketing, Strategic Campaign Creation, Reputation Management, Social Media Management, Commercial Editing, Writing Press Releases, and Commercial Scripts, Event Management, Patient Engagement, and the list goes on. I have also worked on the REAL ID campaign for the State of Montana in the spring of 2018.
I truly love working in dentistry. One of the greatest feelings is to see a patients' confidence improve through their smile. One other reason that I enjoy working in the dental field is that dentistry is always evolving. With technology always improving, the dental field has definitely benefited from the enhancements allowing for better patient care and oral health.
Dr. Ross and I have known each other since 2012. I admire not only his dedication to his patients but also his dedication to his employees. Dr. Ross is an exceptional dentist who truly cares about his patients' best interests and their oral health. He truly sticks to his commitment to being different by treating each patient like he would his own family. He is always improving his craft; continuing to educate himself to provide the utmost care to those in his dental chair. I am truly blessed to work with one of the best dentists in Billings, MT!
In my spare time, I enjoy traveling. I am typically in a different town every weekend in the summertime as I cannot stay home with my two copilots; my dogs. I enjoy meeting new people because I am a communicator. I enjoy capturing the scenic beauty of Montana through a camera lens. I also love visiting a new city that I have not been to and exploring many of the touristy places. I am always looking to try new things but still haven't taken the plunge to go skydiving. Not to worry, it's still on the bucket list!