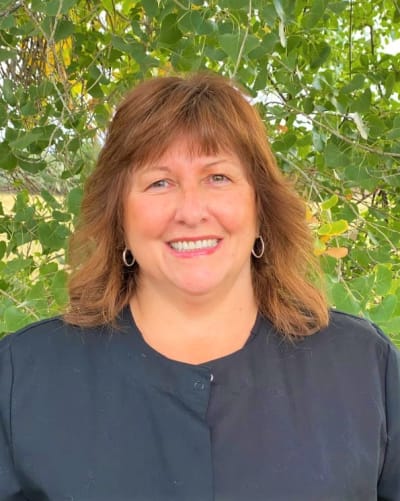 Diane
Hi, I'm Diane! I joined Grand Avenue Dental Care in September 2021 as a Registered Dental Hygienist. I graduated from Carroll College in Helena with a Bachelor of Arts in Dental Hygiene.
Dentistry is my passion and I truly love being able to educate my patients which is the best part of my job. Dentistry has opened many doors for me in my career. I've been able to teach Dental Hygiene, Clinical Hygiene, become a WREB Examiner and I have even been on the Board of Directors for WREB as well. I have a Limited Access Permit that allows me to work in Hospital and Nursing home facilities also. I enjoy everyone that I work with and GADC is a great team to work alongside. I have previously worked with both Dr. Ross and Dr. Draayer and I am very excited and very honored to work with them again!
My husband Jim and I have two children; Dustin and Kassie, who are married to Aja and James. We have an amazing Granddaughter (Alivia) that was born in 2019. We also have two pets Beau (dog) and Kallie (cat). I enjoy staining glass, sewing, ceramics, walking with Beau and Alivia and traveling on adventures in our motor home to new, exciting places around the United States.