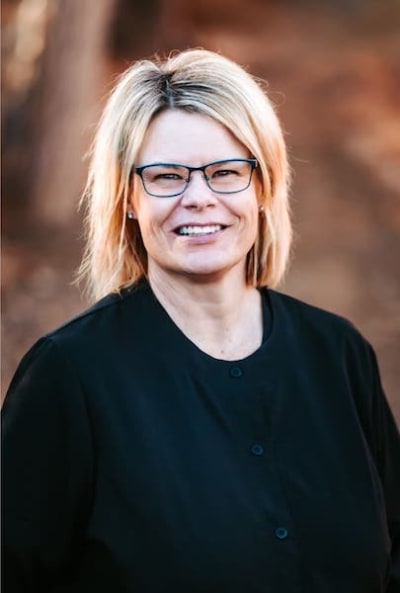 Raquel
Hi I'm Raquel! I joined Grand Avenue Dental Care in March of 2021 as a Registered Dental Hygienist. I graduated from Sheridan College in 2003 and I have since been practicing as an R.D.H; educating patients by promoting oral health and practicing great hygiene habits and routines. One of the most enjoyable aspects of being a Dental Hygienist is working with people. Personal fulfillment comes from providing a valuable health care service while establishing trusting relationships with patients.
I love working with Dr. Ross, Dr. Draayer and the rest of the team at GADC because everyone is very passionate about providing excellent care to every patient. One goal that means a lot to me as a provider is that GADC focuses on making each patient comfortable at the dental office. That focus is a key part of the type of care that I admire and one reason I joined this amazing team of skilled professionals.
I am married to my husband Stuart and together we have a beautiful son, Cade. We enjoy spending most of our time watching our son play Basketball and Baseball. We also have two Miniature Schnauzers: Zoey and Bella. We love our dogs but they sure do keep us busy and on our toes!